Customize and order
Price from $26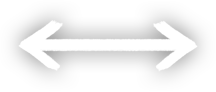 Drag to move motif
Tangled Jungle poster. The poster also includes tall mountains and several animals. This alluring, fantastic artistry will become the central focal point of your recreational, residential decor or corporate setting. Tangled Jungle is made from high-quality, topnotch material with richly detailed, premium printing technology. You will find a lot of interesting motifs in our popular category to complement this memorable, magnificent wall art. Tangled Jungle can change the entire atmosphere of an inside interior instantly. This richly detailed rendering of a lush, massive jungle will be the main attraction of intimate decoration in your home. Let Tangled Jungle create long-lasting impressions and strong emotions in your selected space. Full of gorgeous features like tropical trees, exotic plants and a scenic river. Tangled Jungle is comfortable to assemble and hang. This does not fade in sunlight and is environmental-friendly. Printing ink used is biodegradable. Frames are available in black, white and natural wood frame. The sizes range from 11 to 59 inches in width. This great poster is a painting touch of nature that will stand the test of time.
About the product:
Ships in:
1-4 working days
Variations of this motif:
Delivery
We ship your package in 1–4 days: Your posters and any accessories will be carefully packed and delivered protected in a durable corrugated cardboard box. The package will be shipped within 1–4 days, always with free shipping.