Customize and order
Price from $26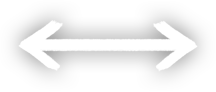 Drag to move motif
Urban Archeology Grid Silver
About the product:
Ships in:
1-3 working days
Variations of this motif:
Assembly video
Download assembly instructions
Delivery
We ship your package in 1–4 days: Your poster will be carefully wrapped in a durable corrugated cardboard box and dispatched within 1-4 days. Always with free shipping. When we have sent the poster, you will receive a delivery confirmation by email.