Small, medium, or large?
You can choose the shape and size of your poster based on what fits best on your wall. All our posters are available in different sizes up to 100 cm in width and height, and both poster hangers and frames are sized according to the poster's format.
Highest quality
We use high-quality, matte, durable FSC-certified paper for all our posters. The paper provides outstanding tonality and sharpness of detail and works perfectly for photographs and illustrations. Our printing technology is of museum quality and provides bright colours, deep blacks and is age-resistant.
Specifications
Premium paper (200 g/m²)
UV-resistant prints
Age-resistant paper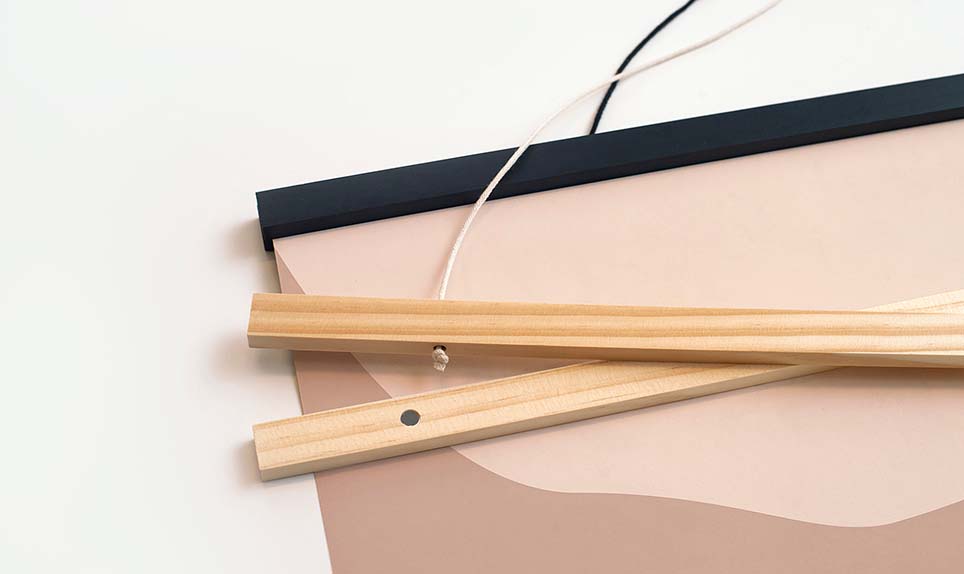 Poster Hanger
Choose a poster hanger – a stylish and modern way to display posters. Our poster hangers are 21 mm high and are easily attached with a magnet at the top and bottom. This ensures that the hanger is firmly attached without damaging the poster. The size of the poster hanger is adapted to the size you choose for your poster (always 10 mm wider). Our poster hangers are available in four versions: black, white, dark wood or natural wood. The poster hanger comes with your poster, including a cotton hanging cord in the same colour as the hanger.
Frame and glass
Our modern and timeless frames are available in three different designs – black, white or natural wooden frame. All prints are FSC-certified and the glass used is acrylic, which provides a less reflective surface, improved UV protection and is more durable than ordinary glass. The poster and frame are delivered together and when you insert the poster into the frame you can hang it in both portrait and landscape mode.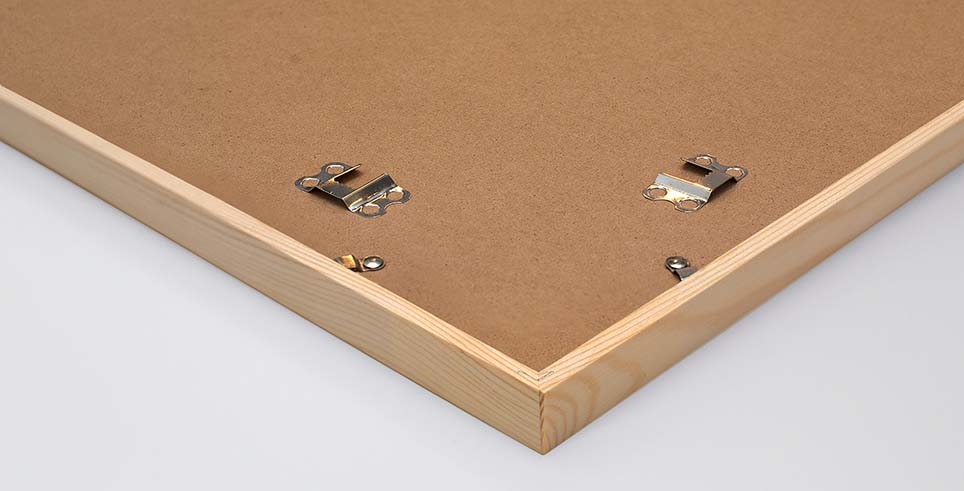 We ship your package in 1–4 days:
Your posters and any accessories will be carefully packed and delivered protected in a durable corrugated cardboard box. The package will be shipped within 1–4 days, always with free shipping.
We care about the environment
We only make products to order. This means no products are stored in a warehouse or thrown out unnecessarily. Our printing ink contains no hazardous chemicals and is biodegradable. To learn more about how we work to minimise our environmental impact, please see our
environmental policy.
Environmentally friendly materials
Our paper products and canvas are made from paper and wood from environmentally friendly and sustainable forestry.
Climate-smart packaging
Your prints are sent in a cardboard box that is made wholly or partially of recycled material.
Our collaboration with Vi Agroforestry
Every purchase at Photowall supports our work with development cooperation organization Vi Agroforestry. We plant 5000 trees every year in the area surrounding Lake Victoria in East Africa. Learn more about the important work of Vi Agroforestry.
Would you like to create your own wallpaper or print? Send us an image or illustration and we'll help you free of charge with no obligation to order.
FAQ
How much does a poster cost?
The price of a poster from our range varies depending on which design you choose, which size you want and whether you opt for a poster hanger or picture frame. You can always see the total price by selecting your measurements for the desired design in our shop.
What dimensions can a poster be ordered in?
Our posters can be ordered in the formats:
Portrait motif: 27x35, 30x40, 30x45, 40x50, 40x60, 45x60, 50x70, 60x80, 60x90, 70x100, 75x100 and 84.1x118.9 cm.
Landscape motif: 35x27, 40x30, 45x30, 50x40, 60x40, 60x45, 70x50, 80x60, 90x60, 100x70 and 100x75 cm.
Square motif: 25x25, 30x30, 35x35, 40x40, 45x45, 50x50 and 70x70 cm.
Our poster hangers are suitable for all sizes above.
Our picture frame posters can be ordered in the following formats:
Portrait designs: 30x40, 30x45, 45x60, 50x70, 60x80, 60x90, 70x100 cm.
Landscape designs: 40x30, 45x30, 50x40, 60x45, 70x50, 80x60, 90x60 cm.
Square designs: 30x30, 50x50, 70x70 cm.
What options do I have for the poster edges?
All of our posters are available in the following designs:
– No border: The image is printed all the way to the edges of the poster.
– White edge: A white border is added around the image.

On the product page you can see exactly how your print will look with the different edge options.
How do I find a motif?
We have thousands of motifs in our range, but if you still haven't found what you're looking for, try searching stock photo agency Dreamstime. We're happy to help. Simply contact us with the image ID number.
What are my delivery and payment options?
Fast delivery
Your order is shipped in 1–4 days and shipping is always free. Wallpaper Paste Included.
100% guarantee
We want all our customers to be satisfied. Just return your order within 30 days if you are not satisfied and we'll give you a refund.