Customize and order
Price from €47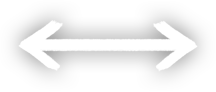 Drag to move motif
These affable, fantastic illustrations will become the central, main highlight of your residential rooms. Rainbow is made from high-quality, topnotch material with richly detailed, premium printing technology. You will find a lot of interesting motifs in our popular category to complement this child-friendly, magnificent wall art. Rainbow can change the entire ambiance of a personal interior instantly. This artistic rendering of a gorgeous rainbow will be the great focal point of inside decoration in your home. Let Rainbow create long-lasting impressions and strong feelings in your selected space. This cute work of art will become the popular focal point of your immediate surroundings. Rainbow is easy to assemble and hang. This specific image is a short glimpse into your personality perfect for hanging in your home to add some modern art to your walls. This does not fade in sunlight and is environmental-friendly. The sizes range from 11 to 59 inches in width. Frames are available in black, white and natural wood frame. An outstanding poster of gorgeous glow.
About the product:
Ships in:
1–3 business days
Assembly video
Download assembly instructions
Delivery
We ship your package in 1–3 days: Your poster will be carefully wrapped in a durable corrugated cardboard box and dispatched within 1-3 days. Always with free shipping within EU. When we have sent the poster, you will receive a delivery confirmation by email.