Customize and order
Price from $39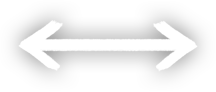 Drag to move motif
Misty Forest poster. Natural scenery is the perfect addition to any kind of interior. A brilliant, moody and timeless photo. Transform your space with a gorgeous and atmospheric landscape. The best decor is one that you can always return to and enjoy with every viewing. A wonderful way to incorporate nature into your home or office. Create a relaxing and romantic mood perfect for a stress-free environment. Combine the calming mist and majesty of the forest with your interior design. Misty Forest poster can change the entire look of a room instantly. Frames are available in black, white and natural wood frame. The sizes range from 11 to 59 inches in width. Printing ink used is biodegradable. This does not fade in sunlight and is environmental-friendly.
About the product:
Copyright:
Julia Purinton
Ships in:
1–4 business days
Assembly video
Download assembly instructions
Delivery
We ship your package in 1–4 days: Your poster will be carefully wrapped in a durable corrugated cardboard box and dispatched within 1-4 days. Always with free shipping. When we have sent the poster, you will receive a delivery confirmation by email.