Customize and order
Price from $20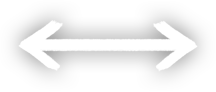 Drag to move motif
Old Vintage World Map poster. Chart your next holiday destination by adding beautiful wall decor to your interior. The earthy colors can really make your space feel warmer and more welcoming. Take a different look at the planet we call home while upgrading your interior design. Poster can provide ideal visual weight. Generate some nostalgia with a vintage look at the world we live in. Old Vintage World Map poster will give your room more depth and dimension. Frames are available in black, white and natural wood frame. The sizes range from 11 to 59 inches in width. Printing ink used is biodegradable. Easy to assemble and hang. This does not fade in sunlight and is environmental-friendly.
About the product:
Ships in:
1–4 business days (currently 5-8 days)
Shipping
We ship your package in 1–4 days (currently 5-8 days): Your posters and any accessories will be carefully packed and delivered protected in a durable corrugated cardboard box. The package will be shipped within 1–4 days (currently 5-8 days), always with free shipping.