Customize and order
Price from €28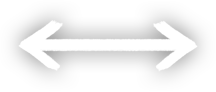 Drag to move motif
Times Square, New York, USA
Times Square- New York- USA poster. The famous Times Square can be the focal point of your room. The black and white tones are very striking and eye catching. Its unique design with reflective silver lettering will surely grab your attention. The poster is cool and stylish. You will find a lot of interesting motifs in our popular category to complement this memorable wall art. Times Square - New York - USA poster is sure to make a great impact in any room. A stunning rendition of an artistic rendering with brilliant colors and a stylistic design which will help you decorate your home in a unique and eye-catching manner. Definitely both functional and beautiful. Made from high-quality, topnotch material with richly detailed, premium printing technology. This does not fade in sunlight and is environmental-friendly.
About the product:
Ships in:
1–4 business days
Variations of this motif:
Delivery
We ship your package in 1–4 days: Your posters and any accessories will be carefully packed and delivered protected in a durable corrugated cardboard box. The package will be shipped within 1–4 days, with free EU shipping.